NT Sleeve Bearings
---
NT 600 PTFE composite bearings for use in hot, extreme cold, and corrosive applications. They reduce torque by up to 100x and provide up to 10x more wear life versus equivalent carbon sleeve bearings, operate silently, self-lubricate, dampen vibration, corrosion proof, and maintenance free for life.
Construction Options:
Standard:

Corrosion resistant, nickel plated, self-aligning alloy steel retaining ring, enamel painted cast iron housing
Corrosive Service:

Cast 304 stainless steel housing and self-aligning backing ring. 304 stainless steel is widely accepted as an excellent material for use in food service or wet applications.
Fully split:

Split construction in Ductile Iron
---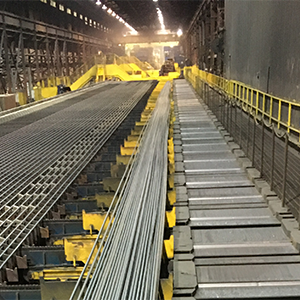 NT 600 Material Benefits
NT600 PTFE composite is chemically inert, non-galvanic, and will never bond with rust or scale. 10x greater wear life than carbon and eliminates the risk of shaft seizure. Excellent for applications such as dampers, actuators, marine environment, chemical stirring tanks, washdown equipment, and rolling stock conveyors.
Continuous service from -400° F to 500° F.
Very low coefficient of friction on steel shafting (f=0.03 to 0.003) versus carbon-graphite (f=0.2), allowing for smaller drive motors on conveyors
Excellent resistance to shock loads and torsion, will not fracture when stressed
Excellent resistance to all types of chemical and environmental corrosion, will not chemically react with shafting
Very low wear coefficient versus all sleeve bearing materials, 10x greater life than carbon-graphite
Eliminates the risk of seizing due to contaminate build up between the shaft and bearing surface
Maintenance free, self lubricating design, not affected by water washout
Quiet running
Electrically non-conductive
Composited PTFE polymer engineered to resist creep at all temperatures
Stock bearings available for immediate shipping
---
HT750, HT1000 carbon and NT600 materials are engineered to resist the adhesion of rust and scale, significantly reducing the risk of bearing seizure on infrequent use applications such as dampers and actuators located outdoors. NT600 material is chemically inert and non-galvanic to all shaft materials.
HT750 Carbon-Graphite:
For a broad range of service requirements including high to low temperature and wet applications requiring precise mechanical positioning. Rated for continuous service from -40°F to 750°F. Self-lubricating, maintenance free.
HT1000 Carbon-Graphite:
For very hot or cold applications from -200°F to 1000°F requiring precise mechanical positioning. Not for use between -40°F and 250°F. HT1000 is for extreme temperatures only. Self-lubricating, maintenance free.
NT600 PTFE Composite:
For elevated, low temperature and corrosive applications from -400°F to 500°F. Reduces motor torque and rolling resistance by 10x to 100x vs. an equivalent carbon sleeve. Excellent for conveyor systems, noise control, resistance to shock loads and exceptionally long wear life. Self-lubricating, maintenance free.
Sleeve Bearing Data
---
Product dimensions, drawings, load capacity, manuals and technical data sheets