CG-Series Hydrodynamic Bearings
---
CG Series Bearings: No Compromise
CG Series hydrodynamic bearings operate under load with an oil film fully separating all bearing surfaces. They share matching dimensions with water cooled bearings, for easy interchange, but eliminate all need for forced cooling. There is no compromise in load capacity, top speed or stability.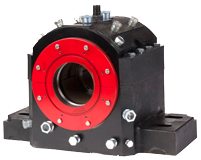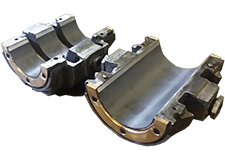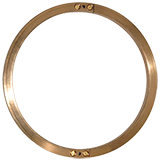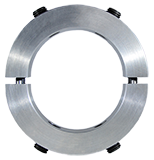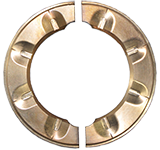 Reliability and Savings
An average of 2.25 million gallons of water a year, per bearing, is saved by converting from a Dodge Sleevoil™ to a CG-series bearing. Traditional Sleevoil™ bearing failures caused by clogged or frozen water lines, failed supply pumps, leaks, and condensation are eliminated. Cooling lines, pumps, heat tracing, and insulation are no longer needed allowing maintenance hours to be reduced. The CG series bearing is 185x more wear resistant than conventional Babbitt lined bearings, allowing for more startup and shutdown cycles. HTB has 7 years of proven installs in demanding applications, such as FD, ID, PA and RA fans in all types of arrangements.
Support
HTB will assist in the evaluation of the fan or rotor for proper bearing and lubrication selection. For new installations the bearing bore and lubrication must be selected for the application to enhance operation. For experienced users HTB offers on-line access to the CG Series hydrodynamic bearing selection software.

---
CG Series Bearing Benefits
100% Made in the United States of America
No forced cooling needed
Fully housed and split bearing system
Continuous operation up to 400 °F with proper lubrication
185x the wipe resistance of babbitt metal and 30% lower dry sliding friction
Precision self-aligning full spherical bearing design
Oil ring or circulated oil lubrication setup options
High or low speed, high load capacity and very low friction torque
Long bearing life
Very low noise and excellent vibration dampening
Rugged construction: Heavy duty cast iron housing and ductile iron bearing core
Standard units available for interchange with Dodge RTL, and R-series (PL-WC and PL-XC) bearings
Online bearing selection tools
Made to order designs available on request, contact High Temp Bearings, Inc. for details.