High Temperature Deep Groove Ball Bearings
---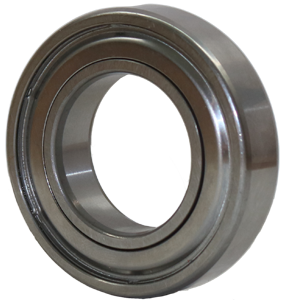 KX Series Deep groove high temperature ball bearings for service up to 500 °F.
Deigned for reliable long term use, they are manufactured with increased internal clearance and heat stabilized steel. This produces consistent thermal expansion cycles and room for internal raceway clearance reduction from differences in temperature found in machinery that could damage a bearing.
The bearings are factory lubricated with our high temperature non-hardening grease that is thermally stable, protects the bearing from corrosion, and maintains a useful viscosity up to 550 °F.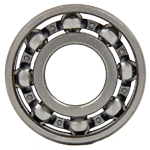 6000, 6200, and 6300 KX Series Bearings
Continuous use temperature range: -45°F to 500 °F
Maximum speed: up to 19000 RPM (dependent upon bearing size)
500 °F Heat stabilized 52100 bearing steel and balls
C4 internal clearance
ABEC-1 precision
Pressed steel bearing cage
Standard -ZZ steel shield construction for minimal friction and high temperature
Specialty formulated high temperature, long lasting, non-hardening grease providing true "wet" lubrication to 550°F
Manufactured to ISO standards for deep groove ball bearings, interchanges with any standard duty bearing
---
Standard Duty:

We stock a wide range of standard deep groove ball bearings, most items are listed on our on-line ball bearing catalog. If you can't find what you need, contact us for help and to request a quote!
Corrosive Service:

Ball bearings that have been through our

anti-corrosion treatment

will outperform standard 440C stainless steel bearings. This process can be applied to any deep groove ball bearing on request. We also offer standard 440C deep groove ball bearings.
Non-Stock:

HTB will produce high temperature versions of any standard ISO deep groove ball bearing on a work order basis, contact us to request a quote!
---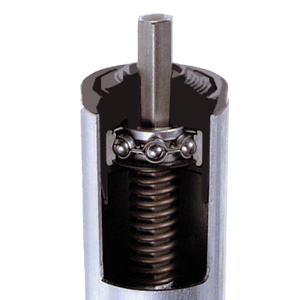 Ball Bearing Data
---
Product dimensions, drawings, load capacity, and manuals